Brunswick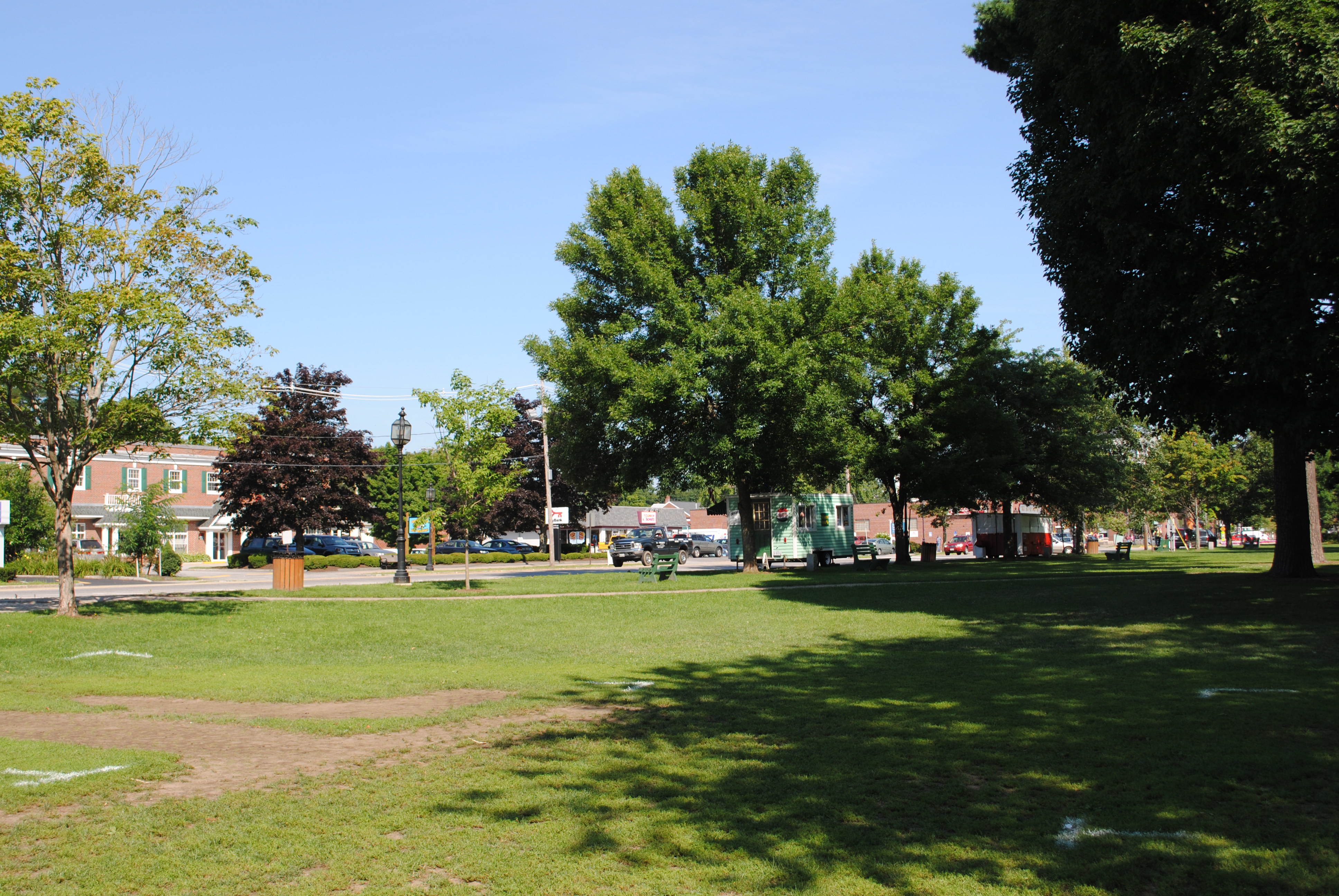 Originally settled in 1628, Brunswick now boasts the largest population in its corner of the mid-coast of Maine and yet remains a community rather than a bustling and noisy city. Home of Bowdoin College and host to occasional air show at Brunswick Naval Air Station – where in the past the Blue Angels have made guest appearances – Brunswick is both a strong and valuable base for educational resources as well as a haven for those seeking entertainment. With theaters and museums, festivals and varied restaurant, access to both rocky and sandy coastlines, many business opportunities, and uncluttered private, commercial, and light industrial real estate, there is something to interest everyone here in Brunswick, Maine.
Brunswick today has a number of historic districts recognized on the National Register of Historic Places, including the Pennellville Historic District, to preserve shipbuilders' and sea captains' mansions built in the Federal, Greek Revival and Italianate architectural styles. Included in this district are the Joshua Chamberlain House Museum and Pejebscot Historical Society Museum as well as the Harriet Beecher Stowe house, where the book Uncle Tom's Cabin was written by Harriet Beecher Stowe while she was living in Brunswick because her husband was a professor at Bowdoin. She got a key vision for the book in the First Parish Church.
Bath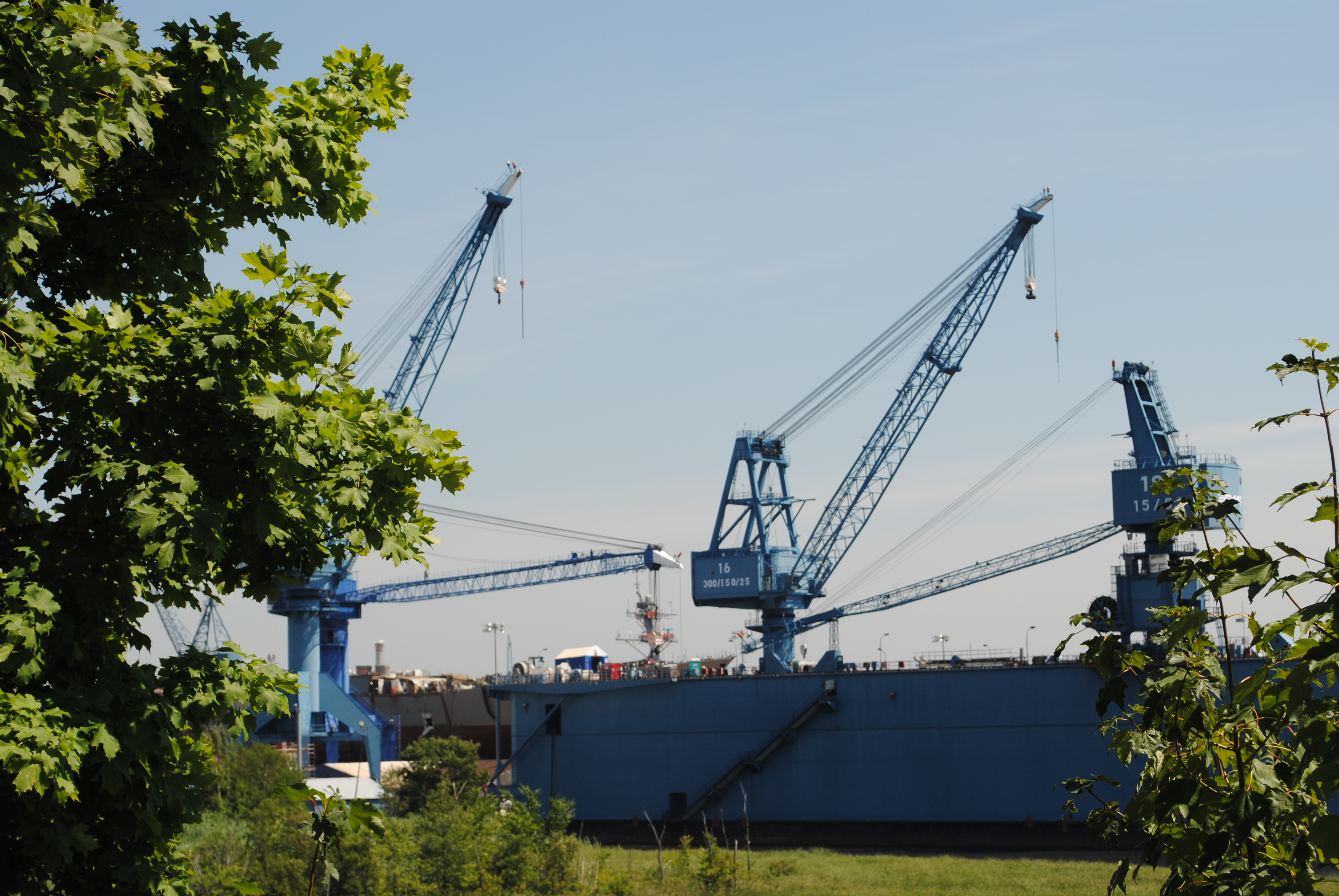 Bath is also known as the "City of Ships". Nestled along the sparkling Kennebec River, this small city has the perfect mix of seafaring history, vibrant daily life, and a strong sense of community. Bath was listed as one of the "Best Small Cities in America" and was deemed a "Distinctive Destination" by the National Trust for Historic Preservation.
Bath is renowned for shipbuilding, which began in 1743 when Jonathan Philbrook and his sons built 2 vessels. Since then, roughly 5,000 vessels have been launched in the area, which at one time had more than 200 shipbuilding firms. The most famous shipyard is the Bath Iron Works, founded in 1884 by Thomas W. Hyde. It has built hundreds of wooden and steel vessels, mostly warships for the U.S. Navy.
Topsham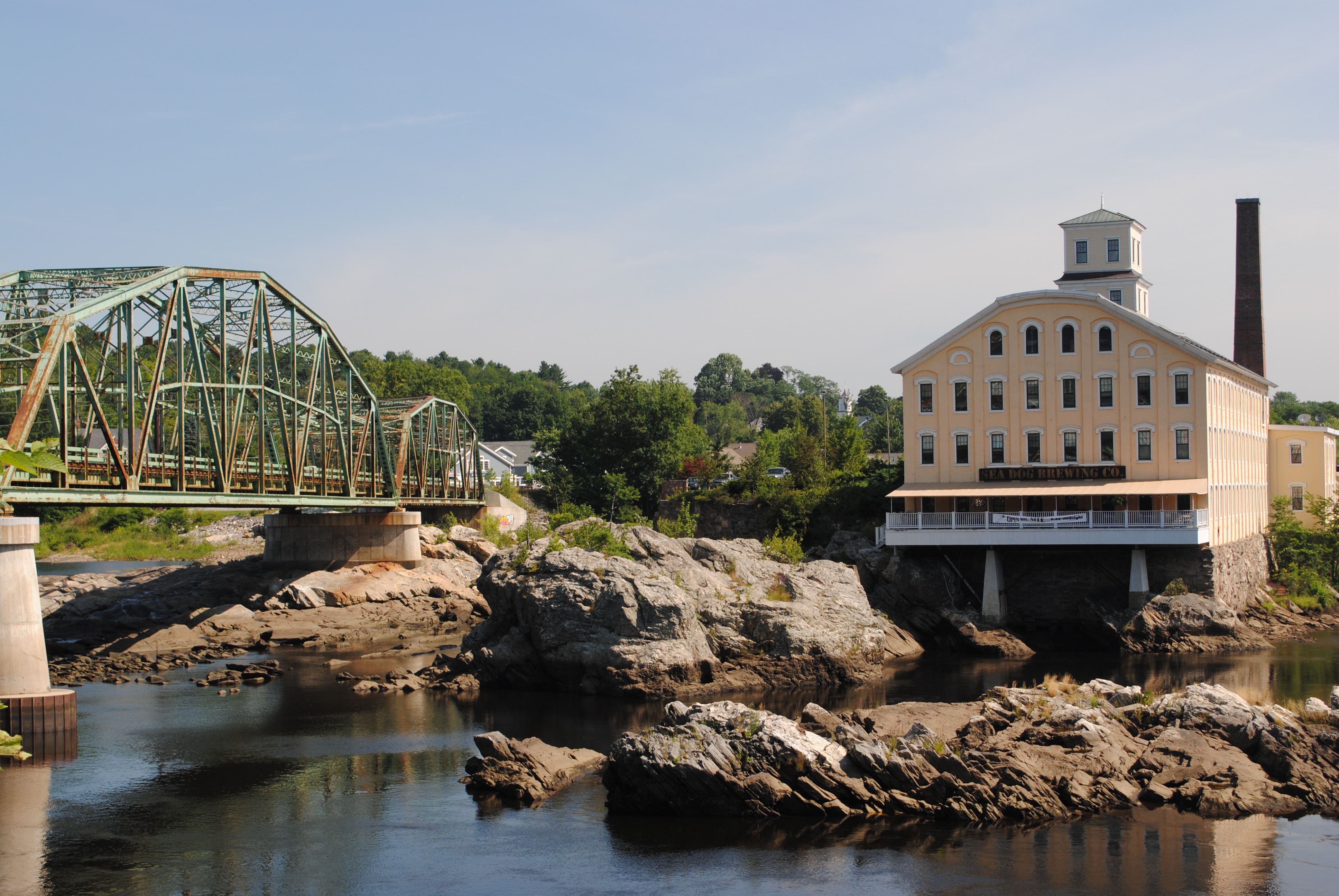 Like many Maine coastal communities, Topsham is defined by the woods and waters that surround it. Topsham borders Merrymeeting Bay, one of the Northeast's natural wonders. The town encompasses nearly 44 square miles and is a suburban residential community with a strong and growing business base. Historic neighborhoods and houses can be found in many areas around town. Drive a mile or so and you will find yourself surrounded by lush green fields, open farmland, the beautiful views of the Bay and many more spectacular views. Most importantly, what you will find is home. Topsham's progressive school system, low crime rate, several defined historical neighborhoods and beautiful tree lined streets make it the ideal place to raise a family.
Harpswell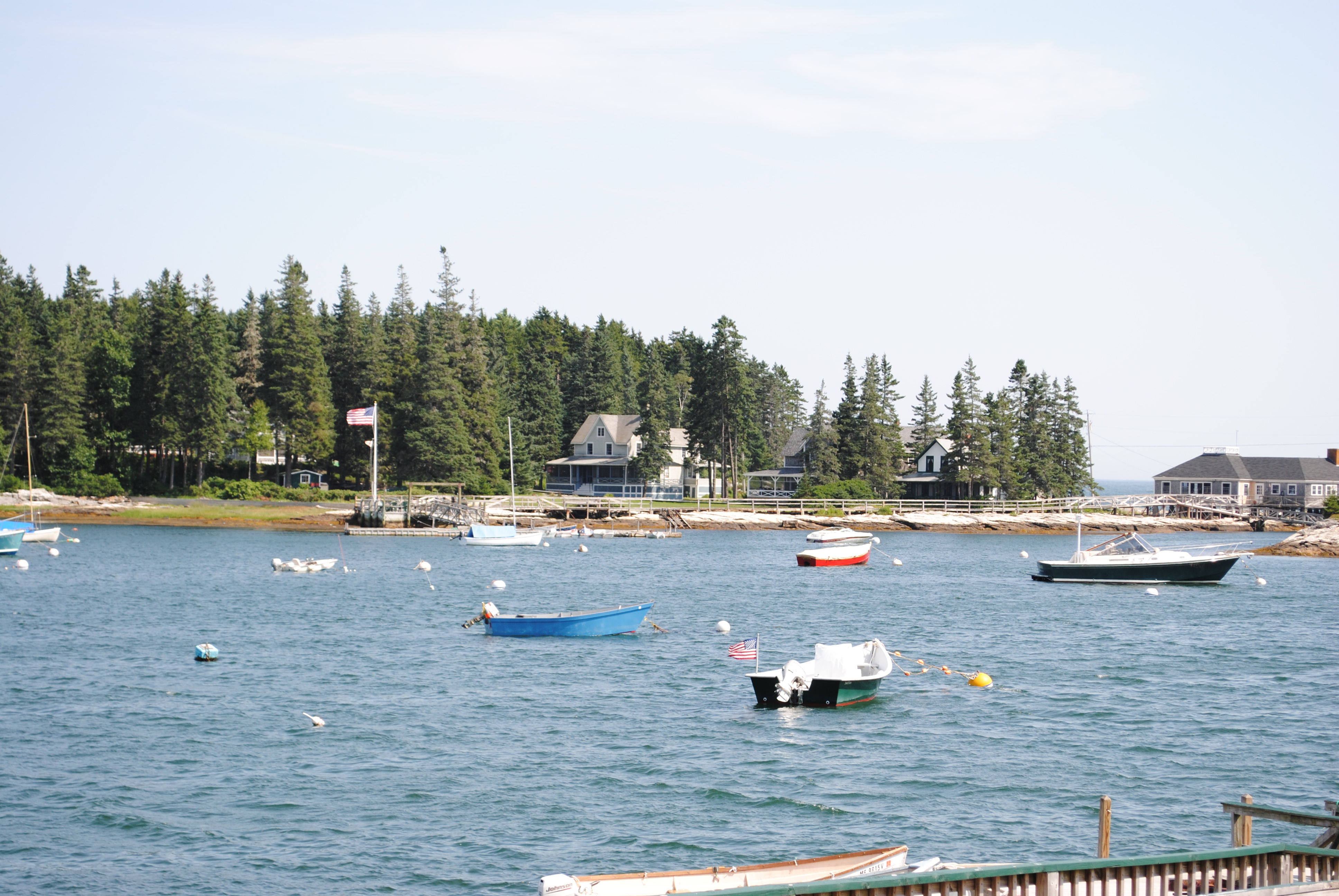 The Town of Harpswell, located on Casco Bay, is a unique coastal community. For well over a hundred years it has been a destination for people seeking a saltwater environment, a serene way of life, and an abundance of natural beauty. Harpswell is composed of a ten mile peninsula reaching out into the Bay from Brunswick, three large islands – Sebascodegan (Great Island), Orr's and Bailey -which are connected by bridges, and of over 200 smaller islands ranging from Eagle Island to Thrumcap, a speck of an island in Pott's Harbor.
That there are 150 miles of shoreline on Harpswell attests to its economic base in the fishing industry and its attraction to visitors who love boating, swimming, and fishing. It is a sailor's paradise. Robert Carter, cruising in Casco Bay way back in 1858, described the Bay as having "many bold and picturesque headlands and peninsulas so that scarcely anywhere else in the world can you find a more varied or more lovely commingling of land and water."
Today's visitor has a wealth of choices. There are B&Bs and inns, some in wonderful historic homes. There are numerous restaurants for dining, often on lobsters and clams fresh from the waters of the Bay. There are historic and scenic sites, boats for rent and fishing and sailing charters. There is a wealth of natural beauty from the dramatic Giant Steps on Bailey, to the sweeping views of Harpswell Sound from Harpswell Neck along with intriguing working harbors.